Short On Luck (S.O.L.)
Short On Luck (S.O.L.)

...is an emergency foster program for needy cats.

...working in cooperation with community rescue groups and Animal Services Departments.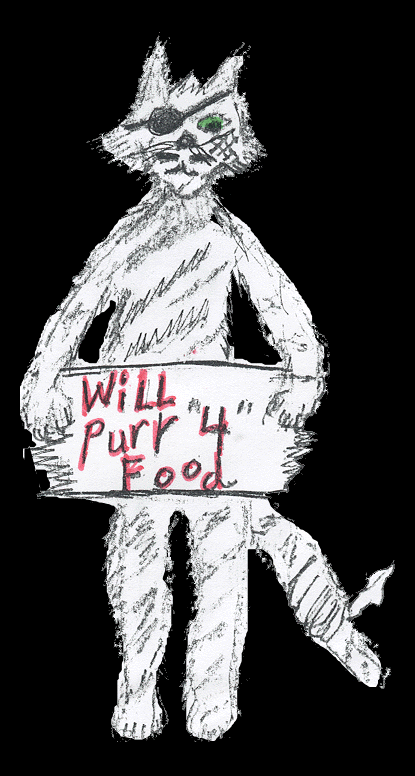 A new phase of the Short on Luck Program was launched in February of 2004. The Safe Place component of the S. O. L. is being developed to provide a temporarily safe place for cats that are caught up in a domestic violence situation and/or at risk of violence from their environment. The concept is to provide a temporary sanctuary through a network of emergency foster homes.

We hope to work cooperatively with local law enforcement, Animal Services and battered women's organizations. If you would like to participate in this new and unique program, please contact us via our website or at (925) 808-8364. For more informaiton on current S.O.L. kitties, please visit our website at www.fffcatfriends.org.

If you would like to provide T.L.C. and shelter for a needy cat...
Contact:
FFF at (925) 808-8364 or [email protected]
S.O.L. RESCUE!
MEET SISTER
Our Featured S.O.L. Cat!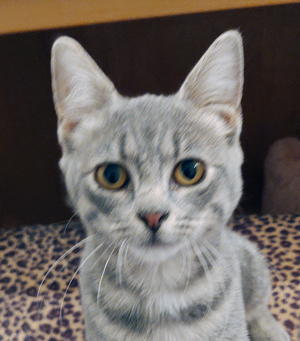 Sister Baby Face
Sister is a plucky, energetic, determined, mischievous kitten that entered our Program after being brought to us from a neighboring ranch by a concerned neighbor who she had been "visiting" for several weeks. While leery, she was not feral, and warmed up to his attention ... and free food! Unfortunately, his resident cat was not amused ... and kept chasing her off the property!

Sister made the transition inside nicely.  She was still enjoying her free food, getting lots of attention, and ripping and running with another kitten friend.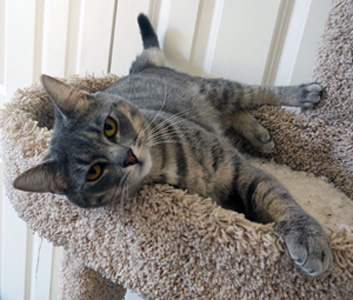 Siste, teren-ager
Once settled in and she accepts the attention of people in a new home, she should be a wonderful, entertaining, and affectionate family member.
While she gets along with a friendly, playful young friend, she prefers people's attention! She is curious and mischievous.  She loves stealing my sandwich off my plate when I foolishly turned my back.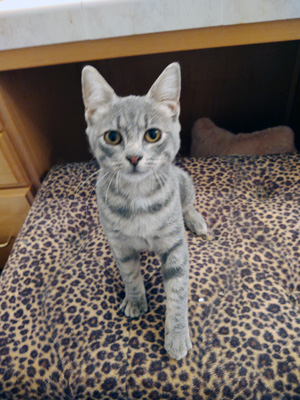 Younger image of Sister
She is spayed and combo tested and has current FVRCP vaccines.  She is also house trained. Sister is currently up for adoption. Should you like to know more information about this plucky, young cat, please contact us at [email protected].
You can see all of our adoptable animals at our adoption pet list here.