Short On Luck (S.O.L.)
Short On Luck (S.O.L.)

...is an emergency foster program for at risk cats and critters.

...working in cooperation with community rescue groups and Animal Services Departments.
A new phase of the Short on Luck Program was launched in January of 2004. The Safe Place component of the S. O. L. is being developed to provide a temporarily safe place for cats that are caught up in a domestic violence situation and/or at risk of violence from their environment. The concept is to provide a temporary sanctuary through a network of emergency foster homes.

We hope to work cooperatively with local law enforcement, Animal Services and battered women's organizations. If you would like to participate in this new and unique program, please contact us via our website or at (925) 808-8364.

If you would like to provide T.L.C. and shelter for a needy cat...Contact: Sally - (925) 808-8364 [email protected]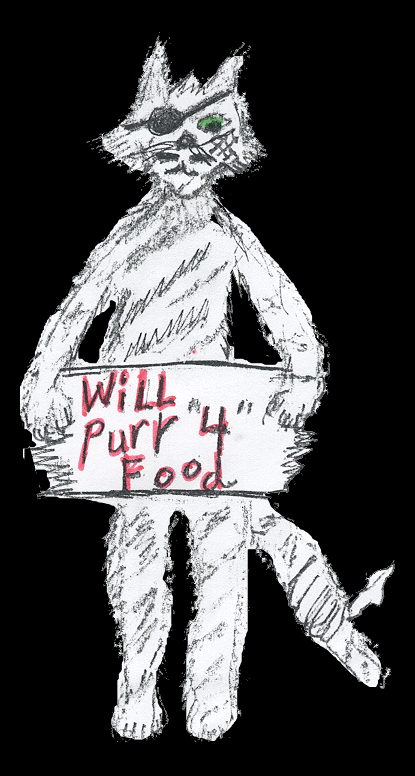 S.O.L. RESCUE!
The Tiny Trio ... Redmond, Reginald & Emily
Our Featured S.O.L. Cats!
Redmond
Reginald
It all began with a phone call, as is often the case.  FFF's hotline received a call from a concerned woman about 3 feral kittens living under her house that were at risk from being killed by her dogs.  She had been feeding Mom and tending to the kittens since their birth but could not keep them. She reached out to FFF for help.
Emily
We took them in immediately through our S.O L. Program for at risk cases. The trio were scared, underweight, needed weaning and in need of veterinary care. They were transported to our temporary Sanctuary property and are becoming socialized and receiving ongoing veterinary supervision. They have made great progress just with the two weeks FFF has had them!
REDMOND, the burnished "red" boy is the quiet, gentle leader of the trio. He is the most social and inclined to be around people. He is learning to enjoy being with a human and is patterning after some of FFF's affectionate foster "mentors". He is enjoying exploring new rooms in his foster home / sanctuary. He is the most independent of the 3.

Sister EMILY, is still shy but now showing interest in seeing what is on the other side of the door of her and her brothers' "domain". She is accepting being picked up and getting affection. She is brother Redmond's shadow. She is making good progress and has stopped any hissing when approached or picked up.

REGINALD is the "scaredy-cat" brother. He is frequently hiding behind Redmond. However, he has recently started being more comfortable with his foster mom without hissing and showing a growing but cautious interest in exploring his new domain.

We are confident he will, in his own time, become more socialized to people and accept and give affection like his brother and sister. All 3 kittens are active and playful together ... and now that they are safe are learning to play with toys! They love their new "kitty tunnel" and can be heard thundering through it at night during their nocturnal playtimes!

FFF will keep updating their progress and post on our websites when they are determined to be ready for adoption.


If you would like to provide T.L.C. and shelter for a needy cat, or dog...
Contact FFF - (925) 808-8364 or Email FFF for inquiries