News & In-fur-mation
ADOPTIONS REOPENING ... FFF is SCHEDULING PRIVATE APPOINTMENTS for SHOWINGS of our kitties.

If you see an FFF kitty you would like to know more about or to schedule an appointment to meet, CONTACT FFF by email.
We will be conducting interviews regarding our foster kitties. If you see one of our kitties who steals your heart, contact us either through POSTED PHONE NUMBER or via our EMAIL. We will be glad to tell you more about our fosters. With the current, ongoing restrictions, we are unable to complete our adoption process since it requires a home visit and a "trial visit" period.
Click the Donate button above to donate directly

to FFF via Paypal.


Welcome iGive Shoppers!

Donate to FFF While you shop, with AmazonSmile



With the advent of Halloween, unfortunately, there are a few who use this time of "tricks and treats" to perpetrate cruelty/abuse on black cats and other innocent pets. We STRONGLY recommend that for your pet's safety, especially black cats, that you plan to confine him/her to a safe and quiet place. The noise and constant traffic of "trick or treaters", can, even for the most complacent of pets, become a frightening and/or confusing experience.

Also, during the month of October, none of the black cats will be available for adoption. This is for their safety. However, if one of our ebony beauties catches your fancy, please contact FFF at (925.808.8364) for a private showing.

Please remember that while CHOCOLATE and other candies are a delicious Halloween treat for people, that they can be TOXIC to pets. Accidental poisonings increase around this time when curious pets decide to "sample" your stash of goodies.




FFF wishes you and your pet(s) A HAPPY & SAFE HALLOWEEN.

MEET THE BROS ...
Martin and Malcolm
Two cool, goofy dude kitties to hang out with...
WILL BE AVAILABLE ON NOVEMBER 2ND!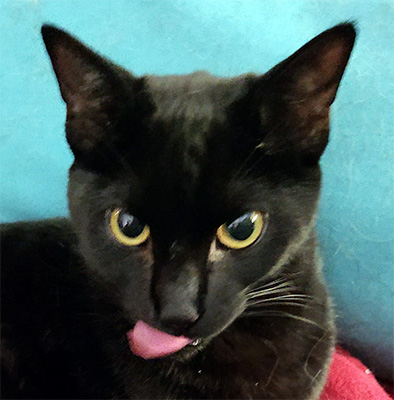 Malcolm's Silly Face
(adult)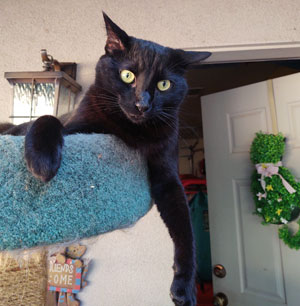 Martin, being lazy
(adult)
Malcolm is the brother of Martin. They are healthy, ACTIVE, and endlessly entertaining cats. We would prefer to have them adopted together.
Malcolm is quite a character. Of the two Bros, he is the most curious and mischievous. He is active and loves to romp with his brother, Martin. He does play with other unrelated active cats. He is affectionate with people he knows and loves attention.
;
Malcolm has been in an adult foster home so does not have any experience in a family setting with children or dogs. It is unclear how he would adjust to these new situations.
As an adult, Malcolm still loves people interaction but has gecome more dominant and territorial around some of our subordinate cats.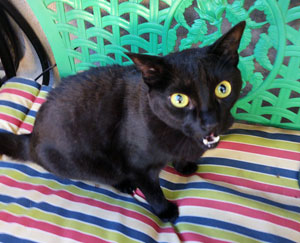 Malcolm, surprised look
(adult)
Martin is the brother of Malcom. They are healthy, ACTIVE and endlessly entertaining cats. Upon FFF Adoptions reopening, they will be placed on our FFF Adoption List. We would prefer to have them adopted together. A waiting list will be made available for the bothers in the interim.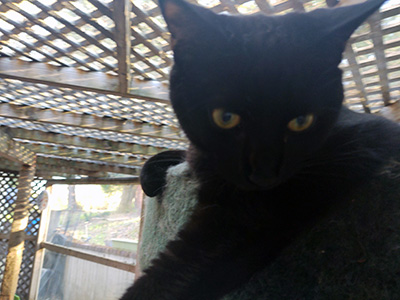 Martin hangin out
(adult)
MARTIN although playful and active like his brother, Malcolm, is the more laid back and shy of the two brothers. He is affectionate with people he knows. Martin enjoys playing with his brother and chasing games. The two brothers relate to other active cats as well. Martin enjoys time in the safe, enclosed outdoor catio.
He has been raised in an adult only foster home. His initial shyness may make adjusting to a family with children or dogs take a bit longer. We would like to adopt Martin with his brother Malcolm. However, would consider an adoption to home with other friendly cat his age. We will be monitoring how he responds to separate time from his brother.
Should you like to know more information about these plucky, energetic cats, please contact us at [email protected].


You can see all of our adoptable animals at our adoption pet list here.
| | | |
| --- | --- | --- |
| | IS YOU PET A WORK OF ART ? | |
Friends of the Formerly Friendless is starting a new fundraiser. We can now take a photo of your favorite pet(s) and turn it into art. May it be stylish neon. Andy Warhol styled, or Van Gogh styled watercolor, you send us your photo and we will send you various styles for you to choose from.

The image you send does not need to be high quality as we will make the necessary adjustments for you. All we need is a clear photo of your pet(s) and we will take care of the rest. We will send you 4 variations for you to choose from.

Once you choose your style, we will send you a high quality image for $25 that you can either take to have made it into a photo or framed. Or, you can have it printed on canvas. For $50, you get an 11"x14" print or for $73 you can get an 18"x24". Depending on how the picture is taken, the image will be either landscape or portrait.

These unique "works of art" make wonderful gifts for that special person in your life.
HERE IS HOW IT WORKS ...
Step 1 Submit your photo and specialized effect(s) to [email protected].
Step 2 Proofs will be emailed to you to approve.
Step 3 Choose to receive your selected specialized image(s) or indicate if you would like it reproduced on canvas.
Step 4 Remit the payment for your specialized image using the Paypal methods below. Remember, images cost $25 while canvases cost $75.
Step 5 Your specialized image will be emailed directly to you. If you choose the canvas choice, it will be mailed to you from the company we will be using. Please include address so we may ship the canvas to you. Sorry, but the company does not ship to PO Boxes.
Note: Depending on the dimensions of your photo, the Andy Warhol effect may be a 6 or 9 block image.
Image Checkout
If you would like to order just the image, please use this checkout option.
Small Canvas Checkout
If you would like to order an 11"x14" canvas, please use this checkout option.
Large Canvas Checkout
If you would like to order an 18" x 24" canvas, please use this checkout option.
SPECIAL EFFECT SAMPLES for ...
Hover mouse over images to enlarge samples of various cats and dogs colors and fur textures.
Current customer results
Priscilla, white cat.
| | | | | |
| --- | --- | --- | --- | --- |
| Original photo | Neon | Watercolor | Airbrush | Andy Warhol |
Golddust Yorkshire Terrier
Redmond, orange-tabby cat.
| | | | | |
| --- | --- | --- | --- | --- |
| Original photo | Neon | Watercolor | Airbrush | Andy Warhol |
Black Labrador.
Teddy Joe, long-haired tabby cat.
| | | | | |
| --- | --- | --- | --- | --- |
| Original photo | Neon | Watercolor | Airbrush | Andy Warhol |
Golden Retriever.
Beau, black & white cat.
| | | | | |
| --- | --- | --- | --- | --- |
| Original photo | Neon | Watercolor | Airbrush | Andy Warhol |
Tan Yorkshire Terrier.
Charlotte, medium haired calico cat.
| | | | | |
| --- | --- | --- | --- | --- |
| Original photo | Neon | Watercolor | Airbrush | Andy Warhol |
Dashund.
Trio of kittens.
Red Husky.
Austin, black cat.
| | | | | |
| --- | --- | --- | --- | --- |
| Original photo | Neon | Watercolor | Airbrush | Andy Warhol |
Contact FFF if you want to see how your favorite pet(s) look like as art
at [email protected].




FFF's Bart

Sponsor a Kitty...
For 2022!





FFF's Reginald




CAN'T FOSTER? • CAN'T HAVE A CAT WHERE YOU LIVE?
CAN'T ADOPT NOW? • GOT A HOUSEFUL?
ALLERGIC TO CATS BUT LOVE THEM?

YOU CAN STILL HELP OUR KITTIES!




FFF's Martin

You can sponsor a kitty with a donation amount of your choosing to help us with our ongoing maintenance and care of our FFF "formerly friendless felines". Your donation will go to the care and maintenance of the kitty(s) that you choose. Just visit our Adoption List and SELECT a kitty that you want to sponsor.

You may then contribute an amount of your choosing, to the care and maintenance of that chosen kitty. The monies we receive will be applied to food, medical care, and maintenance of that chosen kitty. Just WRITE THE CHOSEN KITTY(s) name on the bottom of your check.




FFF's Emily

You can also make a contribution of your choosing that benefits ALL of FFF's needy kitties. Your contribution will be put into our general fund for the benefit of all of our kitties.

Payment can be made directly to FFF via paypal or personal check.

If you wish, you can contact us at 925-808-8364 for updates on your chosen kitty and be a "VIRTUAL FRIEND" to that or all of the FFF "formerly friendless felines".

ANY and all sponsorships are greatly appreciated and rest assured will be put to good use for the benefits of the kitty(s). We have no paid staff from these funds so it will directly benefit the kitty(s) you have chosen.




THANK YOU FOR YOUR SUPPORT FROM FRIENDS OF THE FORMERLY FRIENDLESS!



KITTY NEWS
& INFO


What First-Time Cat Owners
Should Know Before Adopting




Thinking about adopting a cat? Before you do, think about the financial cost, your lifestyle, and whether you might need more than one new cat.

You've always loved meeting and playing with cats—so much so that now you're wondering whether it's time to adopt one yourself and being a first time cat owner. There's plenty to mull over: cost, your lifestyle, choosing a veterinarian, and whether you should think about getting two cats rather than one.

Besides buying all the essential supplies, here's some first-time cat owner advice from Brett Kruger, the feline team manager at shelter Indyhumane, on how to make sure you're ready to take on the responsibility of cat caretaker.





Shop AmazonSmile!


Did you know that you can generate donations while shopping for your Valentine, at no extra cost? Simply start your shopping at smile.amazon.com/ch/94-3384338 to confirm "Friends of the Formerly Friendless" as your charity of choice, and AmazonSmile will donate a portion of your eligible purchase price to our organization.
FFF thanks you for your support.
• Selling your house?
• Buying a new one?
• Know someone who is?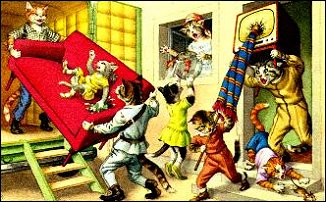 Our pet friendly supporter / Realtor, Bonnie Andrews, has extended a generous offer to FFF referrals! For every FFF referral that results in a finalized contract with her, she will DONATE 10% of her commission to FFF!

A win win situation for all... a dedicated, pet-friendly Realtor, to work with you to meet your needs, and. you can help our FFF Medical Fund that helps needy FFF fosters and community animals. You can contact Bonnie Andrews at:
Bonnie Andrews, Windermere Realty
Email : [email protected]
Cell Phone: 510-478-8266


RECOGNITION CEREMONY
ITALIAN CATHOLIC FEDERATION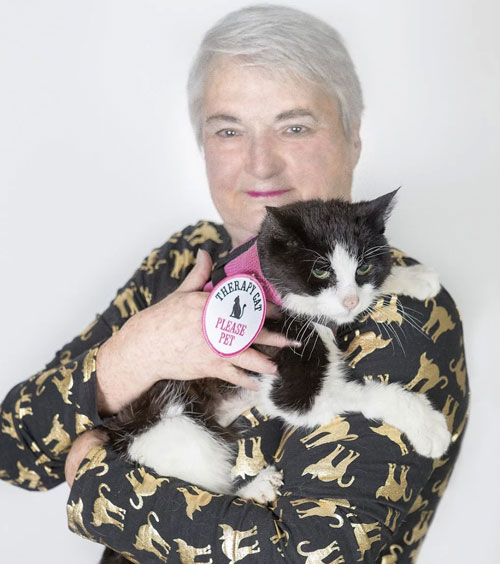 HONORS
Sally Morgan Welch
2017 Pope Saint John XXIII
Award Recipient
I am honored and humbled to be considered for this prestigeous Award. I accept this Award not just for myself but for all who Rescue. For me, Rescue was a natural progression that grew out of my childhood love for animals as companions and siblings for an only child.

It became my avocation and developed into what is my Life's work and Mission. But I learned early, that Rescue is not always easy and not often kind!

Those who Rescue face a myriad of challenges. We face a daunting overpopulation problem with the comcommittant problems of stray, feral and / or abandoned animals...especially cats.
STILL WE RESCUE...

>We face heartbreaking cases of animal neglect, abandonment and abuse......
STILL WE RESCUE...

We face overburdoned or the absence of community resources to help animals of owners with limited resources or owners who are ill, disabled, or indigent with injured or sick animals.
STILL WE RESCUE...

We face the absence of any resources to help " good Samaritans" in our Communities who open their homes and hearts to the strays, abandoned , feral or ill and neglected animals. STILL WE RESCUE...

We face feline illnesses for which there is NO prevention, NO treatment and NO cure...such as FIP, feline infectious peritonitis, which once contracted is 100% fatal.
STILL WE RESCUE...

We face the absence of education about compassion and humane education in our Schools...yet it is our children and children's children who will become the stewards of the animals and the Earth.
STILL WE RESCUE...

We see the sick, the elderly, the recovering and the challenged in pubic and private facilities that long for companionship and unconditional acceptance that only an animal can give.
STILL WE RESCUE...

We face the refusal by some Courts and jurists to honor and enforce our foster contracts rather allowing undocumented claims of oral agreements to override our written contracts thus allowing unscrupulous persons to illegally keep our foster animals. .... It is a practice that in other field would not go unchallenged!
STILL WE RESCUE...

We face perhaps well intentioned but ill conceived limitations/restraints in our Communities that actual punish those who Rescue.
STILL WE RESCUE...

We face the absence or very limited resources for petfriendly housing in our Communities. Thus we see increasing numbers of abandoned or surrendered animals.
 STILL WE RESCUE...

Knowing this, it was to address these issues that I founded Friends of the Formerly Friendless with the support of like minded Rescuers and family.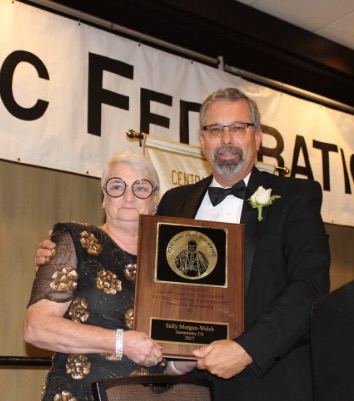 To address the problems of overpopuation, our Community Aid Program assists with spays/neuters of feral, and owned cats with limited resources.

As well, we assist on a case by case basis, the animals that need medical attention whose owners cannot afford it.

For the good Samaritans, we help provide medical check ups, screening, testing and vaccines. It was through our Community Assistance Program for Good Samaritans, that I met a compassionate lady named, Patty Jarrett, who opened up her heart and home to a neglected, neighborhood cat, who later became a beloved family member, named Copy Cat.

Our Short on Luck Program (S. O. L.) helps animals that are caught up in domestic violence or are at immediate risk for euthanasia or acts of violence.

We have worked with referrals from local agencies to provide emergency sanctuary in cooperation with our compassionate vets for animals from domestic violence or drug violence.

This Program grew out of a galvanizing early  experience when a frantic woman and her children, were seeking a safety for their remaining cat after a violent husband in an attempt to intimidate her, had killed the other family cat !

Our Visitors in Furs Program provides  visits to schools, nursing homes, hospitals and rehabilitation centers by our cat liasion, Petunia. Petunia helps teach humane education and animal care to our next generation.

To  address  the scourge of F. I. P, among cats in our Communities, FFF, and Petunia as cat liason, became a founding member of S.O.C.K, Save Our Cats and Kittens, a fund raising group that raises funds for the life saving work of Dr. Niels Pedersen, at U. C Davis. His groundbreaking research may lead to a cure and /or prevention of F. I. P. Recently, S.O.C.K. presented Dr. Pedersen and his team with a check for $60,000 to continue his work.

I spent our time together this evening detailing the litany of challenges and how FFF and I are addressing these, to assure you that your generous donation to our Mission will be put to good use.

In keeping with the teachings of Pope Paul and the philosophy of St. Francis of Assisi, I will close with the following thoughts.

>                    

WE NEED ANOTHER AND A WISER AND PERHAPS A MORE MYSTICAL CONCEPT OF ANIMALS




" Remote from universal nature, and living by complicated artifice, man in civilization surveys the creature throught the glass of his knowledge and sees thereby a feather magnifield and the whole image in distortion. We patronize them for their incompleteness, for their tragic fate of having taken form so far below ourselves. And therein we err, and greatly err. For the animal shall not be measured by man. In a world older and more complete than ours they move finished and complete, gifted with extensions of the senses we have lost or never hear. They are not brethren, they are not underlings, they are other nations, caught with ourselves in the net of life and time, fellow prisoners of the splendour and travail of the earth."




― Henry Beston, The Outermost House: A Year of Life On The Great Beach of Cape Cod




Thank you again for this Honor. Bless the Animals each and every one.



F.F.F. Policies
Adopting a Friend
An interview, application and home visit is required, followed by a 5-7 day trial visit of the selected pet in the prospective adoptive home. At the end of the trial period, FFF will mutually evaluate the trial visit and determine the suitability for adoption. If deemed necessary by FFF, a final home visit is required. An Animal Care Adoption Contract is required to be signed by the adopter and a FFF representative, upon final FFF Board approval. The adopter(s) must be of legal age to sign a legal contract.

FFF does NOT allow FFF animals to be given as gifts or adopted for third parties.

FFF would appreciate a contribution to help offset our veterinary costs which include:
Combo test for FeLV and FIV (feline leukemia and feline AIDS)
First FVRCP
Spay or Neuter
Pain medications for recovery
De-worming
Flea control
Microchip
Special circumstance adoptions are available for eligible adopters.
Micro-Chipping
In an effort to provide our F.F.F. graduates, their families, and our dedicated F.F.F. fosters/staff with peace of mind, we have begun micro chipping all of our adoptees. This will provide a safety net for our formerly friendless felines that go on to their new homes.

F.F.F. is listed as the secondary contact in the event that an emergency or unforeseen circumstance causes them to be lost, stolen or strayed. This should make sure that our F.F.F. adoptees will always have a friend if they are in need and always be "formerly friendless".
Appointments
We show our cats by appointments in the evenings during the work week atyour home. Appointments can be made with F.F.F. through our HAVE CAT WILL TRAVEL Program. Availability of the cats or kittens for appointment depends on the availability of the foster and transportation arrangements. If you see a cat or kitten you are interested in on our website, contact Sally via our email or by phone to check on the availability of that cat or kitten for evening appointments.
Adoption Criteria
As a rule, F.F.F. does not offer kittens below twelve-to-fourteen weeks of age for adoption. All F.F.F. cats and kittens are combo tested for feline AIDS and feline Leukemia prior to adoption. Our veterinarians have advised us that the testing for these diseases is not accurate or dependable below twelve-to-fourteen weeks of age. Therefore, we will not release any cat or kitten for adoption until we can be assured of an accurate test result.

It is F.F.F.'s philosophy that we will not knowingly adopt any cat or kitten into your home that we wouldn't place in our own homes. We appreciate your understanding.





Ages of our cats and kittens are approximate and may reflect the age
at which the cat entered F.F.F.'s Program.
F.F.F. makes every effort to update the ages of our cats periodically.

When inquiring regarding one of our cats, please ask regarding the current age.