News & In-fur-mation
Click the Donate button above to donate directly to

FFF via Paypal.


Welcome iGive Shoppers!

Donate to FFF While you shop, with AmazonSmile
New Year Thoughts
As this New Year begins...

it is a time for remembering family and friends. I can't help remembering the many furry faces that we have been able to save and those that we have lost despite our valiant efforts.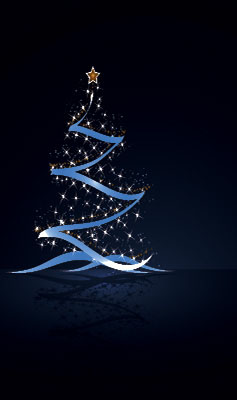 In this season of reflection, I am overcome sometimes with the work we have been able to accomplish with the support of our wonderful and dedicated volunteers, compassionate veterinarians, fosters, community supporters and you.
We have been able to become a "forever friend" for many animals that had no hope and no future. These animals were abandoned, rejected, dumped, or in harm's way. But thanks to F.F.F., our network in the community and public support, we have been able to rescue them from a dire future and/or certain death.
They await the "promise" of a new beginning ... a rebirth and new life in a loving home.
Please help us give them the best new year of all ... a forever home!

FFF Board & Staff

"Until one has loved an animal, a part of one's soul remains unawakened" -- Anatole France
| | | |
| --- | --- | --- |
| | IS YOU PET A WORK OF ART ? | |
The Perfect Christmas Gift For That Animal Lover In Your Life!!
Friends of the Formerly Friendless is starting a new fundraiser. We can now take a photo of your favorite pet(s) and turn it into art. May it be stylish neon. Andy Warhol styled, or Van Gogh styled watercolor, you send us your photo and we will send you various styles for you to choose from.

The image you send does not need to be high quality as we will make the necessary adjustments for you. All we need is a clear photo of your pet(s) and we will take care of the rest. We will send you 4 variations for you to choose from.

Once you choose your style, we will send you a high quality image for $25 that you can either take to have made it into a photo or framed. Or, you can have it printed on canvas. For $50, you get an 1?'x14" print or for $73 you can get an 18"x24". Depending on how the picture is taken, the image will be either landscape or portrait.

These unique "works of art" make wonderful gifts for that special person in your life.
HERE IS HOW IT WORKS ...
Step 1

Email your pet's image to

[email protected]

.

Step 2

Proofs will be emailed to you to approve.

Step 3

Choose which proof you want and email us so we may create your selected specialized image(s) or indicate if you would like it reproduced on canvas.

Step 4

Remit the payment for your specialized image using the PayPal methods below (PayPal, Debit or Credit Card). Remember, images cost $25 while canvases cost $50 and $75 depending on the size.

Step 5

Your specialized image will be emailed directly to you. If you choose one of the canvases, it will be mailed to you directly from the company we will be using. Please include address so we may ship the canvas to you. Sorry, but the company we use does not ship to PO Boxes.
Note: Depending on the dimensions of your photo, the Andy Warhol effect may be a 6 or 9 block image.
Image Checkout

If you would like to order just the image, please use this checkout option.

Small Canvas Checkout

If you would like to order an 11"x14" canvas, please use this checkout option.

Large Canvas Checkout

If you would like to order an 18" x 24" canvas, please use this checkout option.
SPECIAL EFFECT EXAMPLES ONLY
for how your pet might look...
Hover mouse over images to enlarge samples of various cats and dogs colors and fur textures.
Current customer results
Priscilla, white cat.
| | | | | |
| --- | --- | --- | --- | --- |
| Original photo | Neon | Watercolor | Airbrush | Andy Warhol |
Golddust Yorkshire Terrier
Redmond, orange-tabby cat
| | | | | |
| --- | --- | --- | --- | --- |
| Original photo | Neon | Watercolor | Airbrush | Andy Warhol |
Teddy Joe, long-haired tabby cat
| | | | | |
| --- | --- | --- | --- | --- |
| Original photo | Neon | Watercolor | Airbrush | Andy Warhol |
Charlotte, medium haired calico cat
| | | | | |
| --- | --- | --- | --- | --- |
| Original photo | Neon | Watercolor | Airbrush | Andy Warhol |
Trio of kittens
Red Husky
Contact FFF at [email protected]
if you want to see how your favorite pet(s) look like as art.
MEET THE BROS ...
Martin and Malcolm
Two cool, goofy dude kitties to hang out with...
Inquire today about adopting these two !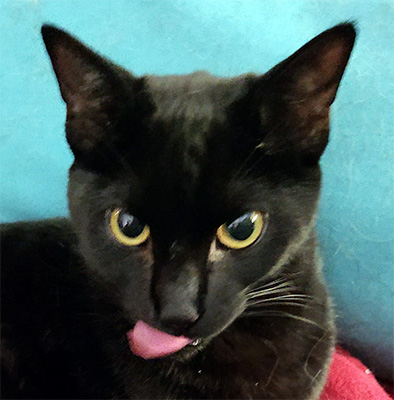 Malcolm's Silly Face
(adult)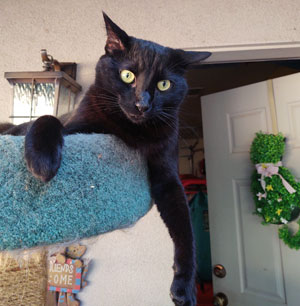 Martin, being lazy
(adult)
Malcolm is the brother of Martin. They are healthy, ACTIVE, and endlessly entertaining cats. We would prefer to have them adopted together.
Malcolm is quite a character. Of the two Bros, he is the most curious and mischievous. He is active and loves to romp with his brother, Martin. He does play with other unrelated active cats. He is affectionate with people he knows and loves attention.
;
Malcolm has been in an adult foster home so does not have any experience in a family setting with children or dogs. It is unclear how he would adjust to these new situations.
As an adult, Malcolm still loves people interaction but has gecome more dominant and territorial around some of our subordinate cats.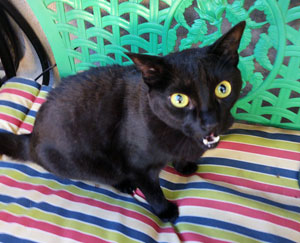 Malcolm, surprised look
(adult)
Martin is the brother of Malcom. They are healthy, ACTIVE and endlessly entertaining cats. Upon FFF Adoptions reopening, they will be placed on our FFF Adoption List. We would prefer to have them adopted together. A waiting list will be made available for the bothers in the interim.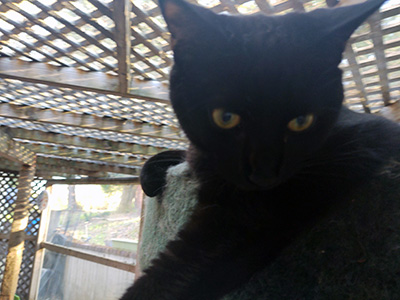 Martin hangin out
(adult)
MARTIN although playful and active like his brother, Malcolm, is the more laid back and shy of the two brothers. He is affectionate with people he knows. Martin enjoys playing with his brother and chasing games. The two brothers relate to other active cats as well. Martin enjoys time in the safe, enclosed outdoor catio.
He has been raised in an adult only foster home. His initial shyness may make adjusting to a family with children or dogs take a bit longer. We would like to adopt Martin with his brother Malcolm. However, would consider an adoption to home with other friendly cat his age. We will be monitoring how he responds to separate time from his brother.
Should you like to know more information about these plucky, energetic cats, please contact us at [email protected].


You can see all of our adoptable animals at our adoption pet list here.
Sponsor a Kitty...
For 2023!

CAN'T FOSTER? • CAN'T HAVE A CAT WHERE YOU LIVE?
CAN'T ADOPT NOW? • GOT A HOUSEFUL?
ALLERGIC TO CATS BUT LOVE THEM?

YOU CAN STILL HELP OUR KITTIES!




FFF's Reginald

You can sponsor a kitty with a donation amount of your choosing to help us with our ongoing maintenance and care of our FFF "formerly friendless felines". Your donation will go to the care and maintenance of the kitty(s) that you choose. Just visit our Adoption List and SELECT a kitty that you want to sponsor.

You may then contribute an amount of your choosing, to the care and maintenance of that chosen kitty. The monies we receive will be applied to food, medical care, and maintenance of that chosen kitty. Just WRITE THE CHOSEN KITTY(s) name on the bottom of your check.





You can also make a contribution of your choosing that benefits ALL of FFF's needy kitties. Your contribution will be put into our general fund for the benefit of all of our kitties.

Payment can be made directly to FFF via paypal or personal check.

If you wish, you can contact us at 925-808-8364 for updates on your chosen kitty and be a "VIRTUAL FRIEND" to that or all of the FFF "formerly friendless felines".

ANY and all sponsorships are greatly appreciated and rest assured will be put to good use for the benefits of the kitty(s). We have no paid staff from these funds so it will directly benefit the kitty(s) you have chosen.




HAVE A PURRRR-FECT NEW YEAR!



KITTY NEWS
& INFO


What First-Time Cat Owners
Should Know Before Adopting




Thinking about adopting a cat? Before you do, think about the financial cost, your lifestyle, and whether you might need more than one new cat.

You've always loved meeting and playing with cats—so much so that now you're wondering whether it's time to adopt one yourself and being a first time cat owner. There's plenty to mull over: cost, your lifestyle, choosing a veterinarian, and whether you should think about getting two cats rather than one.

Besides buying all the essential supplies, here's some first-time cat owner advice from Brett Kruger, the feline team manager at shelter Indyhumane, on how to make sure you're ready to take on the responsibility of cat caretaker.





Shop AmazonSmile!


Did you know that you can generate donations while shopping for your Valentine, at no extra cost? Simply start your shopping at smile.amazon.com/ch/94-3384338 to confirm "Friends of the Formerly Friendless" as your charity of choice, and AmazonSmile will donate a portion of your eligible purchase price to our organization.
FFF thanks you for your support.
• Selling your house?
• Buying a new one?
• Know someone who is?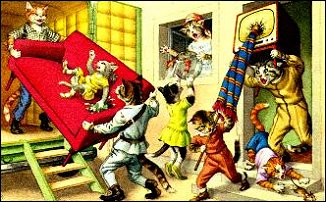 Our pet friendly supporter / Realtor, Bonnie Andrews, has extended a generous offer to FFF referrals! For every FFF referral that results in a finalized contract with her, she will DONATE 10% of her commission to FFF!

A win win situation for all... a dedicated, pet-friendly Realtor, to work with you to meet your needs, and. you can help our FFF Medical Fund that helps needy FFF fosters and community animals. You can contact Bonnie Andrews at:
Bonnie Andrews, Windermere Realty
Email : [email protected]
Cell Phone: 510-478-8266


F.F.F. Policies
Adopting a Friend
An interview, application and home visit is required, followed by a 5-7 day trial visit of the selected pet in the prospective adoptive home. At the end of the trial period, FFF will mutually evaluate the trial visit and determine the suitability for adoption. If deemed necessary by FFF, a final home visit is required. An Animal Care Adoption Contract is required to be signed by the adopter and a FFF representative, upon final FFF Board approval. The adopter(s) must be of legal age to sign a legal contract.

FFF does NOT allow FFF animals to be given as gifts or adopted for third parties.

FFF would appreciate a contribution to help offset our veterinary costs which include:
Combo test for FeLV and FIV (feline leukemia and feline AIDS)
First FVRCP
Spay or Neuter
Pain medications for recovery
De-worming
Flea control
Microchip
Special circumstance adoptions are available for eligible adopters.
Micro-Chipping
In an effort to provide our F.F.F. graduates, their families, and our dedicated F.F.F. fosters/staff with peace of mind, we have begun micro chipping all of our adoptees. This will provide a safety net for our formerly friendless felines that go on to their new homes.

F.F.F. is listed as the secondary contact in the event that an emergency or unforeseen circumstance causes them to be lost, stolen or strayed. This should make sure that our F.F.F. adoptees will always have a friend if they are in need and always be "formerly friendless".
Appointments
We show our cats by appointments in the evenings during the work week atyour home. Appointments can be made with F.F.F. through our HAVE CAT WILL TRAVEL Program. Availability of the cats or kittens for appointment depends on the availability of the foster and transportation arrangements. If you see a cat or kitten you are interested in on our website, contact Sally via our email or by phone to check on the availability of that cat or kitten for evening appointments.
Adoption Criteria
As a rule, F.F.F. does not offer kittens below twelve-to-fourteen weeks of age for adoption. All F.F.F. cats and kittens are combo tested for feline AIDS and feline Leukemia prior to adoption. Our veterinarians have advised us that the testing for these diseases is not accurate or dependable below twelve-to-fourteen weeks of age. Therefore, we will not release any cat or kitten for adoption until we can be assured of an accurate test result.

It is F.F.F.'s philosophy that we will not knowingly adopt any cat or kitten into your home that we wouldn't place in our own homes. We appreciate your understanding.





Ages of our cats and kittens are approximate and may reflect the age
at which the cat entered F.F.F.'s Program.
F.F.F. makes every effort to update the ages of our cats periodically.

When inquiring regarding one of our cats, please ask regarding the current age.