News & In-fur-mation
A Thankful Thanksgiving

Wishing ALL OUR RESCUE COLLEAGUES AND SUPPORTERS a restful and HAPPY THANKSGIVING with family and critters. Sally, FFF Staff, and FFF Sanctuary and foster kitties!
Safe Thanksgiving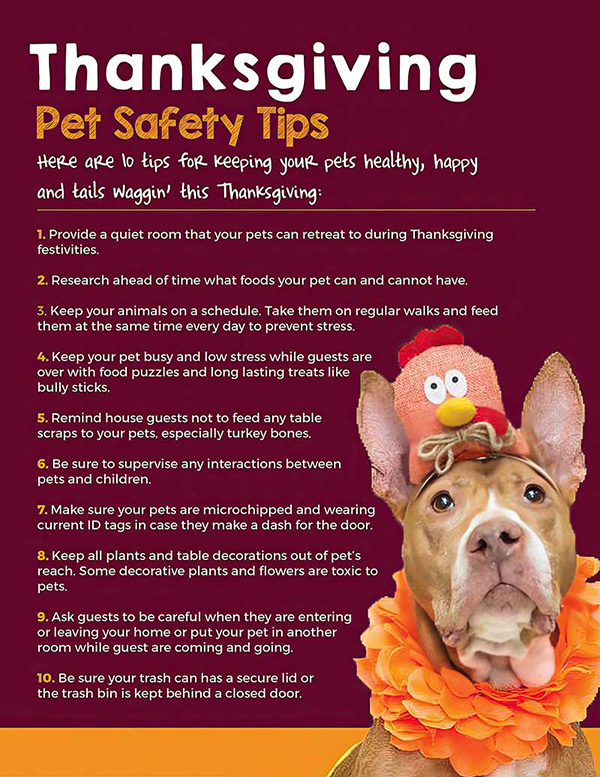 Our Thanksgiving Message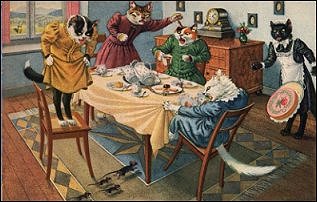 "At this time of year, we stop to celebrate our good fortune, family and friends. It is a time to be thankful for what we have...to share with good friends and family...both "people" and "critter" family. We at FFF want to take this time to extend our best wishes to you, our supporters and friends, and our sincere thanks for your support and friendship throughout the year. We appreciate the care of our past veterinarian, Mike Evans, formerly of Animal Care Clinic and greatly appreciate our past veterinary associates at Mother Lode Veterinary in Grass Valley and our current veterinarian associates at Bishop Ranch Veterinary Center in San Ramon and Pine Creek Vet in Nevada City.

We want to sincerely thank our web-tenders: Petfinder.com, Airtight Internet Services, Webmaster - Sean Kleen and others. Without their invaluable help ... this screen would be blank ... literally!

It is also that time of year for me to ponder how far FFF has come from hand-lettered poster signs, portable tables and folding cages, hand-drawn graphics and initially, no web presence at all! With the help of dedicated people who shared my vision, FFF evolved into a community resource and all of those who helped it happen should take pride in knowing their contribution made a difference. Last, but not least, a sincere thanks to all of our loyal supporters, fosters, and adopters who, year after year, support us in our adoption and fundraising efforts. Thanks, Cathy, Karin & Bret, Kathie, Claudia, Paula, Sheila, Trish, Terry, Valerie, Susan, Kevin & Kathleen, Mary & Hank, Patty and Family, and all those who regularly lend us moral support.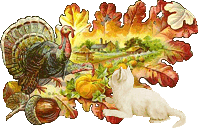 Thanksgiving is a time of reflection and memories.
For me, I am full of memories and thankful for the myriad of furry faces that have shared my life and became members of the FFF family.

Each and every one brought love, laughter and life's lessons to my life and to all whose lives were touched by them. Some have gone to the Rainbow Bridge to await reunion, many were adopted to loving, stable and forever homes, and some remain with us until a home can be found but still experience the security of knowing they are loved and will always be taken care of by those who love them. I truly am very fortunate to have shared and continue to share my life with committed people who foster our furry charges, and with the furry faces that still greet me at my door.
I give special thanks for having had the love and trust of my beloved, Petunia with all the comedy, love and lessons she has taught me over 17 plus years. 2017 had been a particularly difficult year for my beloved Petunia with her ongoing and worsening health issues and advancing age… but still her indomitable spirit kept her going. I am so thankful to have had her with me thru Thanksgiving 2017. Her presence kept me going in the face of our tragic loss of my beloved, Charlie, Petunia's Dad. This will be yet another Thanksgiving without him ..and while I find it hard to be thankful...I remember the fond memories and stories that she and I shared with him.
November 29th, 2017 I and FFF lost our beloved Petunia but I know that she and Charlie await me at the Rainbow Bridge.

My beloved Charlie, left us suddenly Oct. 2, 2017, and I find it hard to be thankful for the life Petunia and I had without him. But I just have to remember the many happy and loving moments we all had together and his unconditional love and understanding for me, Petunia and our FFF kitties. I am so thankful to have had him in my life for those 40 + years. FFF was gifted with his love and support for many years and his absence leaves a hole in all of our lives. He is now waiting at the Rainbow Bridge and with all who love him. We will meet again.

May each and every one of you know the gift of trust and unconditional love that a beloved animal family member can bring. I remain thankful for all those years we shared together.

We at FFF, both feline and people, wish you and yours, people and critters, a Happy and Restful Thanksgiving ... and a joyous Holiday.
Sally, FFF Board & Staff
P. S. Petunia sends her "purrs" and wishes, too from the Rainbow Bridge.



Does your kid love to read?




Friends of the Formerly Friendless, since its inception, have been committed to promoting humane education, and pets and wildlife education as part of our Community Outreach mission. Of special importance to FFF, is reaching those that will be making the future decisions and policies about our world's flora and fauna, our children and grandchildren. Toward that end, FFF encourages youths of all ages to read and explore the world and the imagination via books..

In addition, the we are proud to provide the Association for Library Service to Children (ALSC) book listings. These are books chosen from all walks of literary services have worked to make these lists that youths like.!




What is The Association for Library Service to Children (ALSC)?




The Association for Library Service to Children (ALSC) is the world's largest organization dedicated to the support and enhancement of library service to children.  From creative programming and best practices to continuing education and professional connections—ALSC members are innovators in the field of children's library service.

ALSC's network includes more than 4,000 children's and youth librarians, children's literature experts, publishers, education and library school faculty members, and other adults dedicated to engaging communities to build healthy, successful futures for all children.

Learn more by visiting https://www.ala.org/alsc//




Edward, our very serious boy makes the following suggestions for readers of all ages, including his PURR-SONAL pick!




STARTERS
(Pre-K)




BATHE THE CAT




Two dads enlist the kids' help to get the house ready for Grandma's visit. The sneaky cat will elicit plenty of giggles as he tries to avoid his bath.




Digital - App

ANIMAL ANTICS




CA free early-literacy app from the Harvard Graduate School of Education (HGSE) made for parents and caregivers to use with their children to encourage fun and rewarding interactions and promote dialogue — giving children the foundations they need to read, learn, and thrive.




To find more great books for Pre-K grade, please view this downloadable list.

BEGINNING READERS
(Grades K – 2)




WAYS TO MAKE FRIENDS


In this tongue-in-cheek guide to friendship, a hapless toad tries out all kinds of methods, from the innocuous to the bizarre, in his quest to make a connection.




Digital - App

SEEK BY INATURALIST


Get outside, explore, and identify plants
and animals around you with the Seek app.
Participate in challenges and earn badges.




To find more great books for K - 2nd grade, please view this downloadable list.

YOUNG READERS
(Grades 3 – 5)




THE FIRST CAT IN SPACE ATE PIZZA


Rats are eating the moon, and it's up to a zany
crew of a cat, a moon queen, and a toenailclipping
robot to save the world–and maybe eat
some pizza.




Digital - YouTube

ART FOR KIDS HUB


Here, you'll discover all sorts of awesome art lessons, from drawing to painting, and even some super cool origami. Whether you're a beginner or a budding artist, there's something fun for everyone!




To find more great books for 3rd - 5th grade, please view this downloadable list.

ADVANCED READERS
(Grades 6–8)




FRIZZY


Dominican tween Marlene learns to care for and appreciate her curly hair in this vibrant graphic novel about colorism, beauty standards, and self-acceptance.




Digital - Website

SMITHSONIAN FUN STUFF FOR KIDS
AND TEENS


A multitude of apps as well as a virtual trip to one of the best museums in the world with lots of activities to try from home on this interactive website.




To find more great books for 6th - 8th grade, please view this downloadable list.

ALSC reading lists are created by children's librarians as a resource to share with patrons, and may also be available in ebook, audio book, braille, and large print formats. Parents and caregivers are encouraged to explore this list to find resources that may match or spark their child's interest. Connect with your local library to find out what's happening this summer.



NEW FUNDING OPPORTUNITY
WITH IGIVE!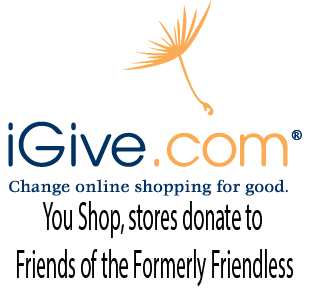 With AmazonSmiles no longer supporting non-profits, Friends of the Formerly Friendless has signed up with iGive. iGive works with over 2000 online retailers such as Walmart, Macy's, Chewy.com, and so much more. Each of the retailers donate a percentage, usually 1 to 2 percent, with some as much as 18! This is great news for all as you get great deals on the stores that partnered with iGive and FFF gets free donations. A win-win for all!
Safe, Secure & Smart Ways to Give.
Create your free iGive account. After that, all you need do is shop through the iGive.com website, newsletters, or install the optional iGive Button to make sure you never miss an opportunity to raise money when you shop online. It's all automatic, and it's all free of charge. iGive lets you control your membership information with a private password. You can review your store visits and purchase/donation history, and confirm the total amount raised and distributed to your cause. iGive values your privacy and will never release shopper information without consent. And there are no hidden fees or extra costs when you shop through iGive. Start iGiving at: www.iGive.com.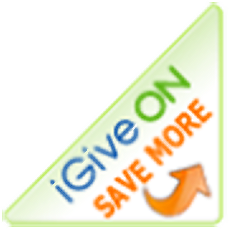 Once you have signed up, look for the tiny iGive ON SAVE MORE triangle at the bottom, right-hand corner of the page. You can also view the donors on the iGive webiste. .
| | | |
| --- | --- | --- |
| | IS YOUR PET A WORK OF ART ? | |
The Perfect Gift For That Animal Lover In Your Life!!
Friends of the Formerly Friendless is starting a new fundraiser. We can now take a photo of your favorite pet(s) and turn it into art. May it be stylish neon. Andy Warhol styled, or Van Gogh styled watercolor, you send us your photo and we will send you various styles for you to choose from.

The image you send does not need to be high quality as we will make the necessary adjustments for you. All we need is a clear photo of your pet(s) and we will take care of the rest. We will send you 4 variations for you to choose from.

Once you choose your style, we will send you a high quality image for $25 that you can either take to have made it into a photo or framed. Or, you can have it printed on canvas. For $50, you get an 1?'x14" print or for $73 you can get an 18"x24". Depending on how the picture is taken, the image will be either landscape or portrait.

These unique "works of art" make wonderful gifts for that special person in your life.
HERE IS HOW IT WORKS ...
Step 1

Email your pet's image to

[email protected]

.

Step 2

Proofs will be emailed to you to approve.

Step 3

Choose which proof you want and email us so we may create your selected specialized image(s) or indicate if you would like it reproduced on canvas.

Step 4

Remit the payment for your specialized image using the PayPal methods below (PayPal, Debit or Credit Card). Remember, images cost $25 while canvases cost $50 and $75 depending on the size.

Step 5

Your specialized image will be emailed directly to you. If you choose one of the canvases, it will be mailed to you directly from the company we will be using. Please include address so we may ship the canvas to you. Sorry, but the company we use does not ship to PO Boxes.
Contact FFF at [email protected]
if you want to see how your favorite pet(s) look like as art.
MEET THE BROS ...
Martin and Malcolm
Two cool, goofy dude kitties to hang out with!
Sorry, Unavailable for Adoption Between October 25th and November 2nd!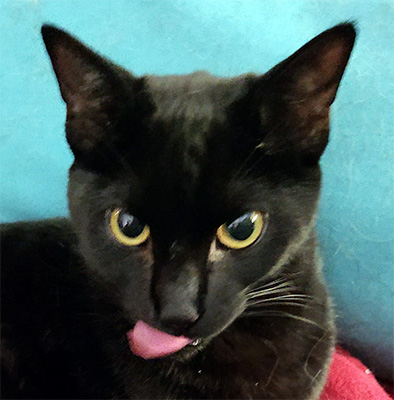 Malcolm's Silly Face
(adult)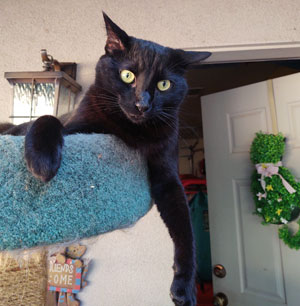 Martin, being lazy
(adult)
Malcolm is the brother of Martin. They are healthy, ACTIVE, and endlessly entertaining cats. We would prefer to have them adopted together.
Malcolm is quite a character. Of the two Bros, he is the most curious and mischievous. He is active and loves to romp with his brother, Martin. He does play with other unrelated active cats. He is affectionate with people he knows and loves attention.
Malcolm has been in an adult foster home so does not have any experience in a family setting with children or dogs. It is unclear how he would adjust to these new situations.
As an adult, Malcolm still loves people interaction but has gecome more dominant and territorial around some of our subordinate cats.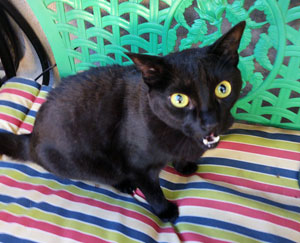 Malcolm, surprised look
(adult)
Martin is the brother of Malcom. They are healthy, ACTIVE and endlessly entertaining cats. Upon FFF Adoptions reopening, they will be placed on our FFF Adoption List. We would prefer to have them adopted together. A waiting list will be made available for the bothers in the interim.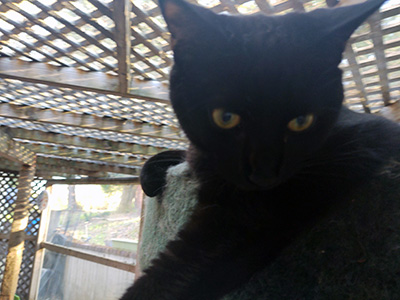 Martin hangin out
(adult)
MARTIN although playful and active like his brother, Malcolm, is the more laid back and shy of the two brothers. He is affectionate with people he knows. Martin enjoys playing with his brother and chasing games. The two brothers relate to other active cats as well. Martin enjoys time in the safe, enclosed outdoor catio.
He has been raised in an adult only foster home. His initial shyness may make adjusting to a family with children or dogs take a bit longer. We would like to adopt Martin with his brother Malcolm. However, would consider an adoption to home with other friendly cat his age. We will be monitoring how he responds to separate time from his brother.
Should you like to know more information about these plucky, energetic cats, please contact us at [email protected].
You can see all of our adoptable animals at our adoption pet list here.




FFF's Bart

Sponsor a Kitty...
For 2023!





FFF's Reginald

CAN'T FOSTER? • CAN'T HAVE A CAT WHERE YOU LIVE?
CAN'T ADOPT NOW? • GOT A HOUSEFUL?
ALLERGIC TO CATS BUT LOVE THEM?

YOU CAN STILL HELP OUR KITTIES!




FFF's Martin

You can sponsor a kitty with a donation amount of your choosing to help us with our ongoing maintenance and care of our FFF "formerly friendless felines". Your donation will go to the care and maintenance of the kitty(s) that you choose. Just visit our Adoption List and SELECT a kitty that you want to sponsor.

You may then contribute an amount of your choosing, to the care and maintenance of that chosen kitty. The monies we receive will be applied to food, medical care, and maintenance of that chosen kitty. Just WRITE THE CHOSEN KITTY(s) name on the bottom of your check.




FFF's Emily

You can also make a contribution of your choosing that benefits ALL of FFF's needy kitties. Your contribution will be put into our general fund for the benefit of all of our kitties.

Payment can be made directly to FFF via paypal or personal check.

If you wish, you can contact us at 925-808-8364 for updates on your chosen kitty and be a "VIRTUAL FRIEND" to that or all of the FFF "formerly friendless felines".

ANY and all sponsorships are greatly appreciated and rest assured will be put to good use for the benefits of the kitty(s). We have no paid staff from these funds so it will directly benefit the kitty(s) you have chosen.




THANK YOU FOR YOUR SUPPORT FROM FRIENDS OF THE FORMERLY FRIENDLESS!



KITTY NEWS
& INFO


What First-Time Cat Owners
Should Know Before Adopting




Thinking about adopting a cat? Before you do, think about the financial cost, your lifestyle, and whether you might need more than one new cat.

You've always loved meeting and playing with cats—so much so that now you're wondering whether it's time to adopt one yourself and being a first time cat owner. There's plenty to mull over: cost, your lifestyle, choosing a veterinarian, and whether you should think about getting two cats rather than one.

Besides buying all the essential supplies, here's some first-time cat owner advice from Brett Kruger, the feline team manager at shelter Indyhumane, on how to make sure you're ready to take on the responsibility of cat caretaker.





• Selling your house?
• Buying a new one?
• Know someone who is?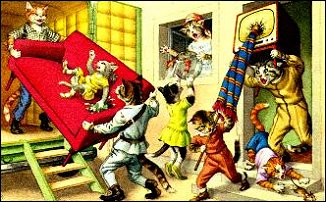 Our pet friendly supporter / Realtor, Bonnie Andrews, has extended a generous offer to FFF referrals! For every FFF referral that results in a finalized contract with her, she will DONATE 10% of her commission to FFF!

A win win situation for all... a dedicated, pet-friendly Realtor, to work with you to meet your needs, and. you can help our FFF Medical Fund that helps needy FFF fosters and community animals. You can contact Bonnie Andrews at:
Bonnie Andrews, Windermere Realty
Email : [email protected]
Cell Phone: 510-478-8266


F.F.F. Policies
Adopting a Friend
An interview, application and home visit, followed by a 5-7 day trial visit of the selected pet in the prospective adoptive home. An Animal Care Adoption Contract is required to be signed by the adopter and a FFF representative, and a recovery/adoption fee is tenderedThe adopter(s) must be of legal age to sign a legal contract.

FFF does NOT allow FFF animals to be given as gifts or adopted for third parties.

FFF would appreciate a contribution to help offset our veterinary costs which include:
Combo test for FeLV and FIV (feline leukemia and feline AIDS)
First FVRCP
Spay or Neuter
Pain medications for recovery
De-worming
Flea control
Microchip
Special circumstance adoptions are available for eligible adopters.
Micro-Chipping
In an effort to provide our FFF graduates, their families, and our dedicated F.F.F. fosters/staff with peace of mind, we are exploring micro chipping all of our adoptees. This will provide a safety net for our formerly friendless felines that go on to their new homes.

If FFF begins microchipping, then FFF will be listed as the secondary contact in the event that an emergency or unforeseen circumstance causes them to be lost, stolen or strayed. This should make sure that our F.F.F. adoptees will always have a friend if they are in need and always be "formerly friendless".
Appointments
We show our cats by appointments at your home. Appointments can be made with FFF through our HAVE CAT WILL TRAVEL Program, (925) 808-8364. Availability of the cats or kittens for appointment depends on the availability of the foster and transportation arrangements. If you see a cat or kitten you are interested in on our website, contact Sally via our email or by phone to check on the availability of that cat or kitten for evening appointments.
Adoption Criteria
As a rule, F.F.F. prefers not to offer kittens until all veterinary test results are normal. All F.F.F. cats and kittens are combo tested for feline AIDS and feline Leukemia prior to adoption. Therefore, we will not release any cat or kitten for adoption until we can be assured of an accurate test result.

FFF's philosophy:
We will not knowingly adopt any cat or kitten into your home that we wouldn't place in our own homes. We appreciate your understanding.





Ages of our cats and kittens are approximate and may reflect the age
at which the cat entered F.F.F.'s Program.
F.F.F. makes every effort to update the ages of our cats periodically.

When inquiring regarding one of our cats, please ask regarding the current age.